​
DATE: Saturday, July 25, 2020
TIME: 10:00 am - 2:00 pm
​
LOCATION: Online Zoom Webinar
​
CREDITS: CLE Credits
​
COST:
$75 Lawyers

$20 Law Students

$20 Activists
​
Advanced Registration Required

Zoom ID and Password Provided Following Registration and Payment
​

We must address the entire judicial system that allows the police to go free and back to the streets, often receiving praise or awards after killing a Black or Brown man or woman.
NCBL WEBINAR
LEAP CLE MASTERS SERIES
PART I
The National Conference of Black Lawyers' Law Enforcement Accountability Project (LEAP) is a legal education program designed to train a cadre of lawyers to file civil suits in Federal Court on behalf of the victims of police misconduct and to educate community activists to know their rights, especially during these protests.
Those taking this training will receive CLE credits to maintain their license to practice law and are encouraged to work with members of their communities as legal advocates in the fight against police brutality.
Over the next 6 months, we will offer 10 regional virtual 4-hour training sessions across the United States, in the Southeast, Northeast, Southwest, Midwest, and West in cities, including:
​
Atlanta, GA | Houston, TX | Los Angeles, CA
New Orleans, LA | New York, NY | Jackson, MS
Washington, DC | Charlotte, NC
NCBL is a 501(c)3 organization. We are a diverse group of lawyers, law students, legal workers, judges, and community activists ranging in age, gender, and nationality who come together and volunteer our skills and services in the struggle to improve the criminal justice system and to fight for human rights and human dignity for people of color in the courtroom and in the streets.
From its inception in 1968, The National Conference of Black Lawyers identified police crimes visited upon Black, Brown, Native American people, and other racial minorities as a priority area of concern.
Our work continues as we witness the murder of George Floyd, Ahmaud Arbery, Breonna Taylor, and Tony McDade and many others in the unending litany of acts of state-sanctioned violence against our people.
Over its 50-year history, the NCBL has litigated a number of cases against the police and we have won many. However, winning often means more of our tax dollars going to pay the victims' families for police crimes. We learned, what many have come to realize today, that the police departments are not alone in their systemic racist practices.
NCBL LEAP FACULTY MEMBERS
Our distinguished faculty will also educate participants on the unique powers granted to the police across the country and how we must work together to change the racist practices engrained in the culture throughout the police departments. Police are the only representatives of governmental authority who are licensed to use physical force including deadly force to compel citizens to obey.
The most frequent targets are the powerless in society: racial minorities, the poor, the young, and people who challenge the existing social, economic, or political order. Long before Covid-19, this same population have had to resist the racial pandemic of white supremacy that is played out in forms of police misconduct, ranging from extortions of false testimony and filing false charges against the victims, underwritten ongoing acts of terror and the blatant refusal of the state to hold the perpetrators accountable.
LEAP FACULTY MEMBER BIOGRAPHIES
Nana Gyamfi
---
NANA GYAMFI is the President of the National Conference of Black Lawyers (NCBL).
She is the Executive Director of Black Alliance for Just Immigration (BAJI), the largest Black-led social justice organization representing the nearly 10 million Black immigrants, refugees, and families living in the U.S. She previously served as BAJI's Board Vice- Chair and Managing Director.
A Movement attorney for over 25 years, Nana is co-founder of Justice Warriors 4 Black Lives and Human Rights Advocacy, both dedicated to fighting for human rights and Black liberation. She has served as the Executive Director of Black Women's Forum, an organization co-founded by Congresswoman Maxine Waters, who serves as its President.
Nana is a former professor in the Pan-African Studies Department at California State University Los Angeles. She has repeated appearances in documentaries and other media, including Tales of the Grim Sleeper and Democracy Now with Amy Goodman and she hosts her own weekly radio show 'Conversations On the Way: The Asafo Edition".
---
Theodore M. Shaw
---
THEODORE M. SHAW is the Julius L. Chambers Distinguished Professor of Law and Director of the Center for Civil Rights at the University of North Carolina School of Law at Chapel Hill. Professor Shaw teaches Civil Procedure and Advanced Constitutional Law/Fourteenth Amendment.
Before joining the faculty of UNC Law School, from 2008-2014 Professor Shaw taught at Columbia University Law School, where he was Professor of Professional Practice.
During that time he was also "Of Counsel" to the law firm of Norton Rose Fulbright (formerly Fulbright & Jaworski, LLP). His practice involved civil litigation and representation of institutional clients on matters concerning diversity and civil rights.
Professor Shaw was the fifth Director-Counsel and President of the NAACP Legal Defense and Educational Fund, Inc., for which he worked in various capacities over the span of twenty-six years. He has litigated education, employment, voting rights, housing, police misconduct, capital punishment and other civil rights cases in trial and appellate courts, and in the United States Supreme Court.
From 1982 until 1987, he litigated education, housing, and capital punishment cases and directed LDF's education litigation docket. In 1987, under the direction of LDF's third Director-Counsel, Julius Chambers, Mr. Shaw relocated to Los Angeles to establish LDF's Western Regional Office. In 1990, Mr. Shaw left LDF to join the faculty of the University of Michigan Law School, where he taught Constitutional Law, Civil Procedure and Civil Rights.
While at Michigan, he played a key role in initiating a review of the law school's admissions practices and policies, and served on the faculty committee that promulgated the admissions program that was upheld by the U.S. Supreme Court in 2003 in Grutter v. Bollinger.
In 1993, Mr. Shaw returned to LDF as Associate Director-Counsel, and in 2004, he became LDF's fifth Director-Counsel. Mr. Shaw's legal career began as a Trial Attorney in the Honors Program of the United States Department of Justice, Civil Rights Division in Washington, D.C., where he worked from 1979 until 1982.
Mr. Shaw has testified on numerous occasions before Congress and before state and local legislatures. His human rights work has taken him to Africa, Asia, Europe, and South America. In addition to teaching at Columbia and at Michigan Law School,
Professor Shaw held the 1997-1998 Haywood Burns Chair at CUNY School of Law at Queens College and the 2003 Phyllis Beck Chair at Temple Law School. He was a visiting scholar at the Constitution Center in Philadelphia in 2008-2009. He is a member of the faculty of the Practicing Law Institute (PLI).
Mr. Shaw served on the Obama Transition Team after the 2008 presidential election, as team leader for the Civil Rights Division of the Justice Department.
---
William H. "Billy" Murphy, Jr.
---
.
WILLIAM H. "BILLY" MURPHY, JR.
Senior & Founding Partner
Battle-Tested Trial Lawyer In Baltimore
As the firm's founder and senior partner, Judge William H. "Billy" Murphy, Jr. stands on a respected legacy of legal counsel. He has been a Baltimore trial attorney for decades, aggressively and effectively handling a broad range of ongoing cases.

With a 90% success rate in state court cases, Judge Murphy knows how to navigate complex legal matters. He also holds a 40% success rate in federal cases, which is four times higher than the national average (9%).

His 40+ years of practice in and out of the courtroom have equipped Judge Murphy to advocate for clients from all backgrounds and walks of life.

PRACTICE AREAS:
Birth Injury

Criminal Defense

Carbon Monoxide Poisoning

Internet Privacy

Medical Malpractice

Personal Injury

Product Liability

Uneccessary Stents
---
Margaret A. Burnham
---
MARGARET A. BURNHAM joined the Northeastern University School of Law faculty in 2002. Her fields of expertise are civil and human rights, comparative constitutional rights, and international criminal law.
She is the founder of the School of Law's Civil Rights and Restorative Justice Project (CRRJ), which conducts research and supports policy initiatives on anti-civil rights violence in the United States and other miscarriages of justice during the period 1930-1970.
CRRJ serves as a resource for scholars, policymakers and organizers involved in various initiatives seeking justice for these crimes. In 2010, Professor Burnham headed a team of outside counsel and law students in a landmark case that set
tled a federal lawsuit: Professor Burnham's team accused Franklin County Mississippi law enforcement officials of assisting Klansmen in the kidnapping, torture and murder of two 19-year-olds, Henry Dee and Charles Eddie Moore. The case and settlement were widely covered in the national press.
In 2016, Professor Burnham was selected for the competitive and prestigious Carnegie Fellows Program. Provided to just 33 recipients nationwide, the fellowship provides the "country's most creative thinkers with grants of up to $200,000 each to support research on challenges to democracy and international order." Professor Burnham is using the funding to deepen and extend CRRJ's work and research dedicated to seeking justice for crimes of the civil rights era.
Professor Burnham began her career at the NAACP Legal Defense and Educational Fund. In the 1970s, she represented civil rights and political activists. In 1977, she became the first African American woman to serve in the Massachusetts judiciary, when she joined the Boston Municipal Court bench as an associate justice.
In 1982, she became partner in a Boston civil rights firm with an international human rights practice. In 1993, South African president Nelson Mandela appointed Professor Burnham to serve on an international human rights commission to investigate alleged human rights violations within the African National Congress. The commission was a precursor to the Truth and Reconciliation Commission.
A former fellow of the Bunting Institute at Radcliffe College and Harvard University's W.E.B. DuBois Institute for Afro-American Studies, Professor Burnham has written extensively on contemporary legal and political issues.
FIELDS OF EXPERTISE
Careers in the Law
Civil Rights
Constitutional Law
International Criminal Law
International Law
---
Lennox S. Hinds
---
LENNOX S. HINDS is a Professor Emeritus of Law and former Chair of the Administration of Justice Program, Rutgers University, New Brunswick, New Jersey.
A graduate of The City College of New York and Rutgers Law School, he was awarded the law school's J. Skelly Wright Award for contribution to civil rights. He was a Charles H. Revson Fellow, Center for Legal Education and Urban Policy, City College of New York 1979-1980.
In addition to his practice as a criminal defense and international human rights lawyer, he was Nelson Mandela's US attorney and counsel in the US to the Government of South Africa, the African National Congress (ANC) of South Africa and (SWAPO) of Namibia.
He is the permanent Representative to the United Nations for the International Association of Democratic Lawyers.
Before joining Stevens, Hinds and White, PC, as its senior partner, with law offices in New York, New Jersey, Great Britain, and Johannesburg, Hinds served for many years as National Director of the National Conference of Black Lawyers of the US and Canada. He has represented a number of politically unpopular clients, including Assata Shakur (Joanne Chesimard), the New York 8 and victims of police brutality and other governmental lawlessness including COINTELPRO.
Hinds has traveled, written, and lectures extensively in Africa, Europe, Asia and North America on international human rights issues and on the impact of racism on the operation of the law particularly the criminal justice systems of the US.
He has published and taught about crimes against humanity under international law for more than two decades and has presented expert testimony on the Crimes Against Humanity of the Apartheid Regime before the Truth and Reconciliation Commission in Johannesburg, South Africa presided over by Archbishop Desmond Tutu.
He is admitted to practice before the Unites States Supreme Court, the International Criminal Court for Rwanda (ICTR), the International Criminal Court for Yugoslavia (ICTY), the Permanent International Criminal Court in The Hague and the Special Court for Sierra Leone.
Most recently, Hinds has been appointed by the UN as lead counsel to represent the interest of defendants accused by the International Criminal Tribunal for Rwanda (ICTR) of genocide, crimes against humanity and other serious violations of international humanitarian law. He is one of the few US attorneys appointed to the panel of defense lawyers by the United Nations. He has served on International Commissions of Inquiries and worked for the release of political prisoners in Asia, Africa, Europe and the Americas. He assisted in drafting the Luanda Convention on Mercenaries in Luanda, Angola in 1976.
---
Geraldine Hines
---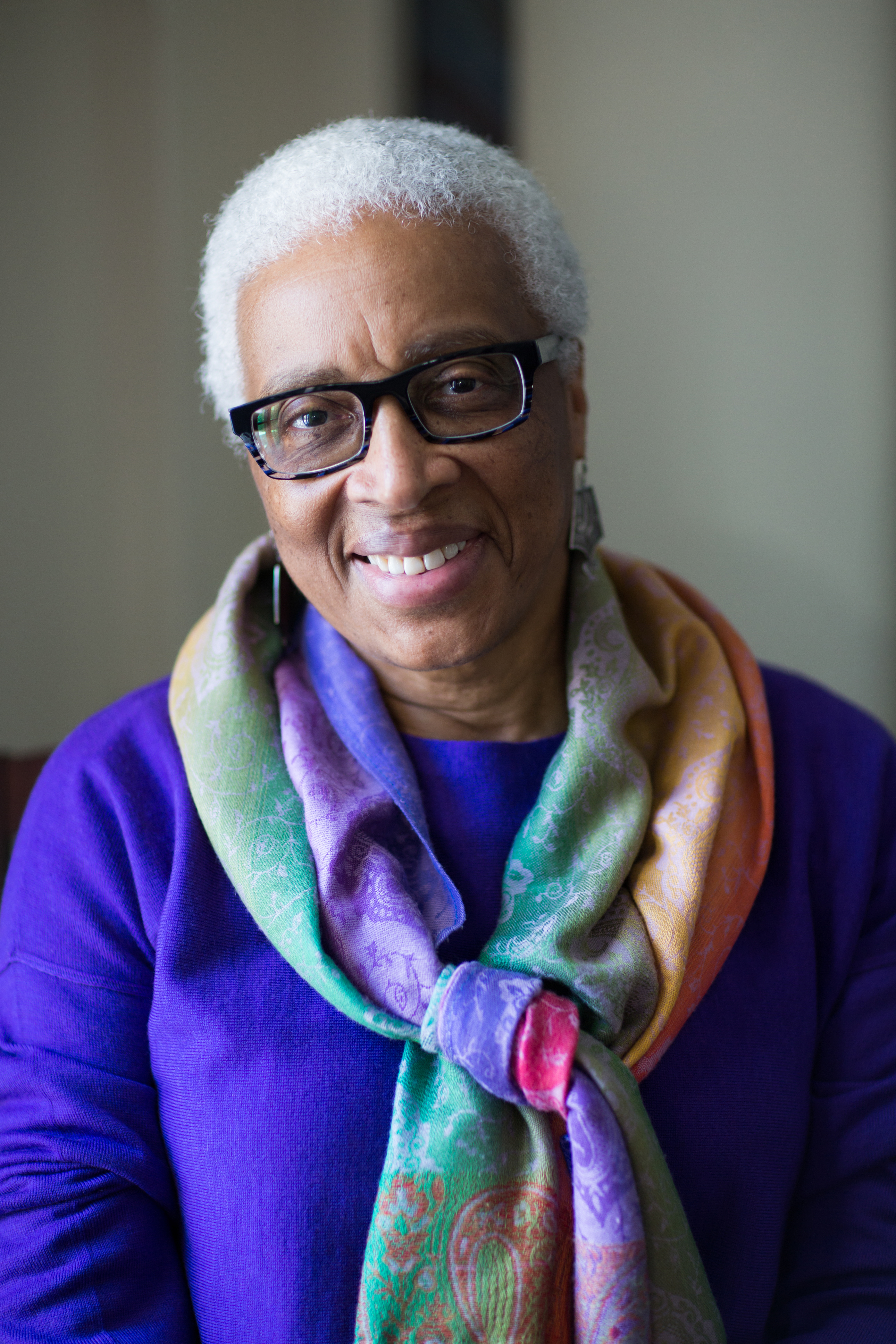 .
GERALDINE HINES is a retired Justice of the Massachusetts Supreme Judicial Court.
Before her appointment to the bench, Justice Hines concentrated her practice in civil rights and criminal defense.
She is now the Huber Distinguished Visiting Professor at Boston College Law School where she teaches a course on race and policing.
---
Bernard K. Freamon
---
BERNARD K. FREAMON is professor of law emeritus at Seton Hall Law School. He is also an adjunct professor of law at NYU School of Law and an affiliate faculty member at George Mason University.
At Seton Hall, professor Freamon taught a variety of courses, including evidence, prisoners' rights, post-conviction remedies, civil rights, and Islamic jurisprudence.
He is the founding director of Seton Hall's Center for Social Justice. In that capacity, he conducted litigation in the Supreme Court of the United States, lower federal courts, and various state courts, raising constitutional and state law issues having an impact on the well-being of the poor, the underrepresented, unpopular speakers, religious minorities, prisoners, lawyers, and criminal defendants.
---
Irving L. Joyner
---
IRVING L. JOYNER is a Professor of Law, North Carolina Central University School of Law
Irving Joyner is a legendary civil rights lawyer and law professor in North Carolina whose NAACP roots run deep. He is currently Professor of Law at North Carolina Central University School of Law.
During 1984 through 1992, Professor Joyner served as the Associate Dean at the Law School. He has written three editions of his book, Criminal Procedure in North Carolina, and regularly prepares annual supplements to that publication.
Professor Joyner provides pro bono legal counsel to several political, religious, and community organizations and to needy individuals in civil rights and criminal appeals cases. He serves on several State study commissions and agencies and in leadership roles with a variety of community groups and organizations.
He is a regular legal commentator for local, state and national media primarily in the areas of law, politics, civil rights and racial justice. Joyner also serves as the Legal Counsel and the Chairperson of the Legal Redress Committee of the North Carolina State Branches of the NAACP and is a member of the North Carolina Indigents Defense Commission.
Professor Joyner has been engaged in litigation in the federal courts to challenge voter suppression laws and challenges to the redistricting plans for state and congressional legislative districts.
---
Donald M. Temple
---
DONALD M. TEMPLE, "DT" as he is affectionately known, received his BA from Howard University in 1975, his Juris Doctorate in 1978 from the University of Santa Clara (where he served as the school's first African-American President of the Student Bar Association), and his LL M from Georgetown Law Center in 1981, with a concentration in international and constitutional law. DT also attended the Rene Cassin Human Rights Institute at the University of Strasburg, France in 1977. DT has practiced law since December 1978 when he began his legal career in the U.S. Department of Housing and Urban Development, Office of General Counsel. After working in the US House of Representatives, Committee on the District of Columbia and a 1989 Congressional candidacy for the D.C. Delegate seat. DT started in the private practice of law. Located in downtown Washington, D.C., Mr. Temple's work is concentrated primarily in the District of Columbia and Maryland federal courts, D.C. state courts, and various administrative entities, including civil trial and appellate litigation, administrative hearings, arbitrations, and mediations. His practice includes commercial and civil trial and appellate litigation in: civil fraud, contractual disputes, real estate transactions, D.C. Whistleblower Protection, foreclosures, labor disputes, reputational torts, conversion, Title VII and 42 USC Section 1981 race discrimination, human rights violations, Section 42 USC 1983 police cases, and other constitutional litigation. DT has successfully litigated against corporations and governments including, but not limited to, the United States, District of Columbia, City of Philadelphia, Prince George's County, Montgomery County, Washington Suburban Sanitation Commission, Eddie Bauer, American Eagle, ICMA-RC Pension Fund, Grand Hyatt Hotel, CVS, Hunton and Williams Law Firm, Invest Corporation, Bank of America, Citibank, and the District of Columbia Police Department. DT has obtained several favorable appellate decisions in the D.C. Court of Appeals and the D.C. Circuit Court of Appeals, including Nanko Shipping v. Alcoa, Inc.; Stephanie Artis v. District of Columbia ; Vizion One v. District of Columbia; and Laura Jackson v. D.C. Most recently, he joined forces with Jenner and Block and attained a successful reversal of the D.C. Court of Appeals in the US Supreme Court. Most of his trial work is in the Maryland and DC federal courts. In November 2016, DT obtained a 1.7 million dollar jury verdict in the U.S. District Court for the District of Columbia against the D.C. Office of the Chief Financial Officer. In that same court, he also successfully litigated a 42 USC Section 1981 action against the University of the District of Columbia, which resulted in the reinstatement and tenure of an African-American woman law professor Not long thereafter, DT attained a favorable judgment, again in the same court, in a trademark infringement and conversion case on behalf of the African Hebrew Israelite community.In 1997, DT coined the term "consumer racism" and obtained an unprecedented 1 million dollar verdict against Eddie Bauer in the U.S. District Court for Maryland. His litigation of police misconduct cases in Prince George's County helped to end aggressive police dog biting incidents. DT is also the former Chairman of the D.C. Civilian Complaint Review Board, and former Chairman of the Congress Heights Community and Economic Development Center. His devotion to legal education is reflected in his 1979 founding of the Charles Hamilton Houston Law School Preparatory Institute ("CHH"), a self-sufficient, intense seven week law school program which prepares entering and prospective law students for the rigorous challenges of the first year of law study. CHH graduates have attended over 60 law schools; most of them are now lawyers, professors, and judges across the nation. DT is also the Founder of the D.C. Chapter Concerned Black Men and the Congressional Black Associates.DT's professional accommodations and accolades are many and include the Metropolitan Washington Employment Lawyers Association's 2018 Lawyer of the Year, the 2019 National Bar Association Heman Marion Sweatt Award, the National Bar Association's Gertrude E. Rush Award, the Washington Bar Association's Ollie Mae Cooper Award and the National Black Law Student Association's Cora T. Walker Award. DT has also been inducted into both the District of Columbia Hall of Fame and the Washington Bar Association Hall of Fame.
---
---
UPCOMING & RECENT WEBINARS